What could be better than getting a great gift for the people you love? Getting a gift that they can enjoy together, of course! If you need some ideas for couples' gifts, you're in the right place. We've put together a list of fun activities that couples can do together. From budget-friendly options to more luxurious activities, we have something for everyone. So take a look and get started shopping!
Cute gifts for couples that they can do together
1. 100 Things to Do Bucket List Scratch Poster
This is the perfect gift for couples who would like to do it together! With 100 different date ideas, this scratch-off poster is a great way for them to try something new together and keep the spark alive. With 100 different date ideas, this poster is sure to provide endless hours of fun and excitement. Plus, it's also a great conversation starter. They'll never have to waste time figuring out what they should do on a date again thanks to this poster. While it doesn't come with any frames, the scratch-off tool is heart-shaped and super cute!
2. Personalized Jigsaw Puzzle
Their lives changed the moment they decided to go all-in — whether it was the day they moved in together, said "I do" or officially became a couple. As they put together this 500-piece puzzle, they'll go right back to the moment two became one. A jigsaw puzzle is a perfect gift for couples that they can enjoy together. It's a fun way to spend some quality time together, and it's a great way to bond with your partner.
3. Edinburgh Hand Casting Kit
If you are looking for a gift for a couple who can do together, this hand casting kit from Edinburgh makes a great choice. The kit includes everything needed to create beautiful plaster casts of the couple's hands, which can be displayed in their home as a reminder of your thoughtful gesture. This would be a great way for any couple to commemorate their time together. The kit includes two plaster hand molds, paint, and a display stand.
4. Our Q&A a Day: 3-Year Journal for 2 People Diary
Our Q&A a Day provides a question for every day of the year, with enough space for two people to jot down a one- or two-sentence response. The journal offers a variety of questions; some may address the relationship ("Where would you like to travel with your partner?"); others suggest writing something about each other ("What does your partner's laugh sound like?"); many are simply questions that each person answers individually ("What is your top priority today?"). Over a three-year period, both writers can see how their answers compare, contrast, and change as they create a lasting keepsake of their relationship.
5. Fun Adventure Journal
What's a date night without some surprises? This book has tons of fun activities for you and your spouse to do together. From making memories with an instant camera, or baking cookies blindfolded – there are so many ways this awesome guide will help keep the love alive! Each new date is revealed scratch-off style (no takebacks!), and there's space to paste a picture of the date and jot down highlights to remember–that way, they'll always be able to look back on the fun they've had.
Games for couples to play together
1. Intimacy Deck by BestSelf
This deck of cards is designed to help couples connect with one another on a deeper level, and it is sure to spice up your relationship. This card game includes 150 different intimate activities, and each card features a different activity on one side and instructions on the other. You and your partner can take turns picking cards and trying out new things, and you are sure to have a blast while doing so. This is the perfect gift for couples who want to add some spice to their relationship, and it is sure to make your partner feel loved and appreciated.
2. Love Lingual Card Game
What better way to show your partner how much you care than by giving them a gift that will help you both connect on a deeper level? Love Lingual is a card game that contains 150 conversation starter questions designed to help couples explore and deepen their connections with each other. It's the perfect way to add some fun and meaningful conversation to your next date night or relationship milestone.
3. Pizza Roulette Cut & Serve Board
Meal cleanup sure would be a breeze if everyone in the family pitched in. Well, it can happen with the help of gambling? Bear with us. With this serving board, you play a round of pizza roulette to decide who does which chore. Just serve your piping-hot pie on the board and cut along the grooves. Each hungry contestant takes a slice, vowing to complete whichever task is revealed underneath. He has to "Do the Dishes," she has to "Wipe the Counters," and…what's this? You get to "Have the Last Slice?"
4. OUR MOMENTS Couples: 100 Conversation Starters
They might think that they've talked about it all but this card deck will show them otherwise. Each card features a thought-provoking question some spicier than others to inspire deeper conversations. Enjoy date night in a completely new way. This toy for couples is a sure-fire way to get the sparks flying between you two! It will get you out of your comfort zone and remind you why you are together in the first place.
5. Date Night Box
The next time they're having a chill night at home, they can whip out this board game and, well, heat things up. It starts off with standard question-and-answer cards, then things take a spicy turn when the activities and challenges come out.
Useful gift ideas for couples to have time together
1. Home Theater Projector
A home theater projector is a great gift for couples who love to watch movies together. It will allow them to enjoy their favorite films in the comfort of their own home. This projector is the perfect way for your loved ones to watch movies, play video games, or stream their favorite TV show on the big screen. It's compact and portable and features built-in speakers and 4000-lumen output for crystal clear quality.
2. Heart Waffle Maker
Bring a little love to your favorite couple's breakfast time with this waffle maker. It comes with two heart-shaped plates that make perfect waffles. For the couple that loves breakfast in bed, this heart-shaped waffle maker is the perfect gift for couples who would like to have breakfast together at home. It comes with a convenient drip tray to catch any errant batter and has non-stick surfaces for easy cleanup. Plus, it'll make your mornings just a little bit sweeter.
3. Masterclass the gift of a new skill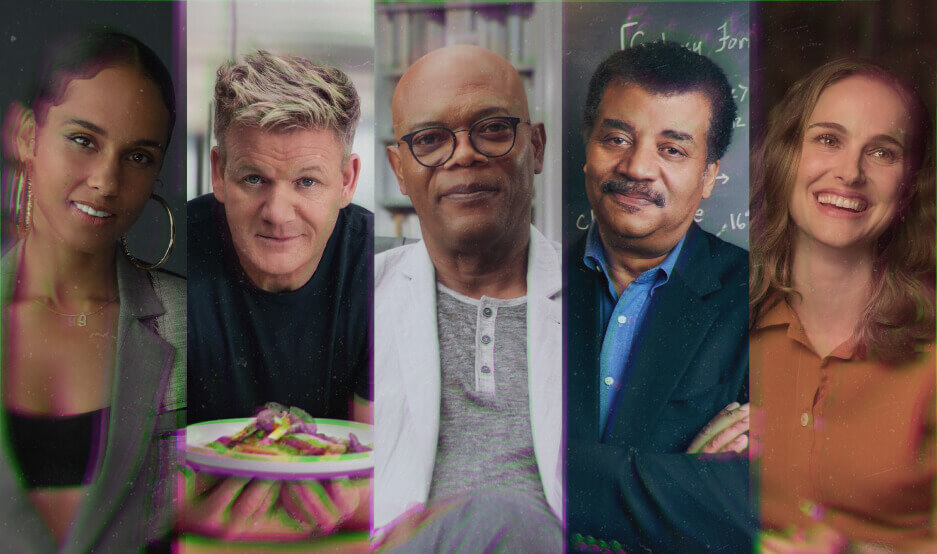 Is there something your partner has always wanted to learn? A new language? How to cook? How to play the guitar? Whatever it may be, this gift idea is all about giving your partner the chance to learn a new skill with you. And what better way to do that than with a masterclass from someone who is an expert in the field?
4. The Smart Garden
For the couple that loves to cook, this smart indoor garden allows them to grow their own herbs and veggies all year long, right in their kitchen. Moreover, you've always wanted minimal time and effort on planting. You also don't need a backyard (or even a hospitable climate), and finally, you'll always have fresh produce on hand for cooking and garnishing.
5. Fresh Pop Popcorn Maker
The perfect gift for the couple who loves watching movies together, you can't go wrong with this perfectly sized popper. According to reviews, it's powerful, leaves almost no kernel unpopped, and has a large butter tray. The Fresh Pop Popcorn Maker pops kernels in hot air, so there's no need for oil, and it comes with a measuring scoop and kernel catcher. It's the perfect size for popping up a big bowl of popcorn to share.
Best gifts ideas for couples who love doing outdoor activities together
1. Wicker Picnic Basket Set
A unique and thoughtful gift idea would be to give them a wicker picnic basket set. This way, they can enjoy many romantic picnics together in their own backyard or at a nearby park. The basket should be big enough to fit all the essentials for a picnic, like blankets, plates, utensils, and food. You can also include a few bottles of wine or champagne to make the perfect picnic set.
2. Kulana Lua Tandem Adult Beach Cruiser Bike
For couples who love outdoor activities, one great wedding gift option is a Kulana Lua Tandem Adult Beach Cruiser Bike. This bike is perfect for couples who love spending time outdoors together, and it also provides a great way to get some exercise. The bike has 26″ wheels and comes in a beautiful teal color. It's a great gift for couples who enjoy being active together and who appreciate quality craftsmanship.
3. Garden Kneeler And Stool
For the couple that loves spending time outside in their garden, a garden kneeler and stool is the perfect gift. This way they can both enjoy their hobby together while staying comfortable. This handy garden tool can make gardening easier on the knees and back and can be used as a stool for extra height when needed. It's perfect for couples who love spending time outside together.
4. Collapsible Folding Camping Beach Table
This table is perfect for couples who love camping and spending time outdoors. It's easy to set up and take down, and it's very lightweight, making it perfect for carrying in your backpack. It has a lot of surface area, so you can easily fit all of your camping gear on it, and it has a hole in the center so you can put your umbrella in it to keep yourself shady.
5. Family Camping Tent
When it comes to couples camping together, one of the most important things is to have a good quality tent. This is because a comfortable and spacious tent will make camping much more enjoyable for both partners. The family camping tent by the UNP store is a great option for couples who want a little more space and comfort while they are out in the wilderness. This tent is big enough to comfortably fit two people and has a waterproof canopy that will keep you dry in case of rain.
Tips to choose gifts for couples that they can enjoy together
There are many factors to consider when choosing gifts for couples. It is important to think about what the couple enjoys doing together and what their interests are. Here are some tips to help you choose the perfect gift for the special couple in your life:
1. Consider their hobbies and interests
If the couple enjoys spending time together doing things like hiking, biking, or going to the beach, then consider getting them a gift that they can use on their next adventure. For example, a new set of hiking gear or a pair of bikes would be great gifts for this type of couple.
2. Get them something they can enjoy together
Another great idea is to get the couple a gift that they can enjoy together. This could be something like a game board, a training course, or a picnic.
3. Think about their relationship status
If the couple is married or in a long-term relationship, then you may want to consider getting them a more sentimental gift. This could be something like a custom-made photo album or a blanket with their names and anniversary date embroidered on it.
4. Ask for suggestions from friends or family.
If you are having trouble coming up with ideas, ask the couple's friends or family members for suggestions. They will likely have some great ideas based on what the couple enjoys doing together.
Hopefully, these tips will help you choose the perfect gift for the special couple in your life. Remember to consider their interests and hobbies, as well as what would be meaningful to them as a couple. With a little thought and creativity, you are sure to find a gift that they will absolutely love!